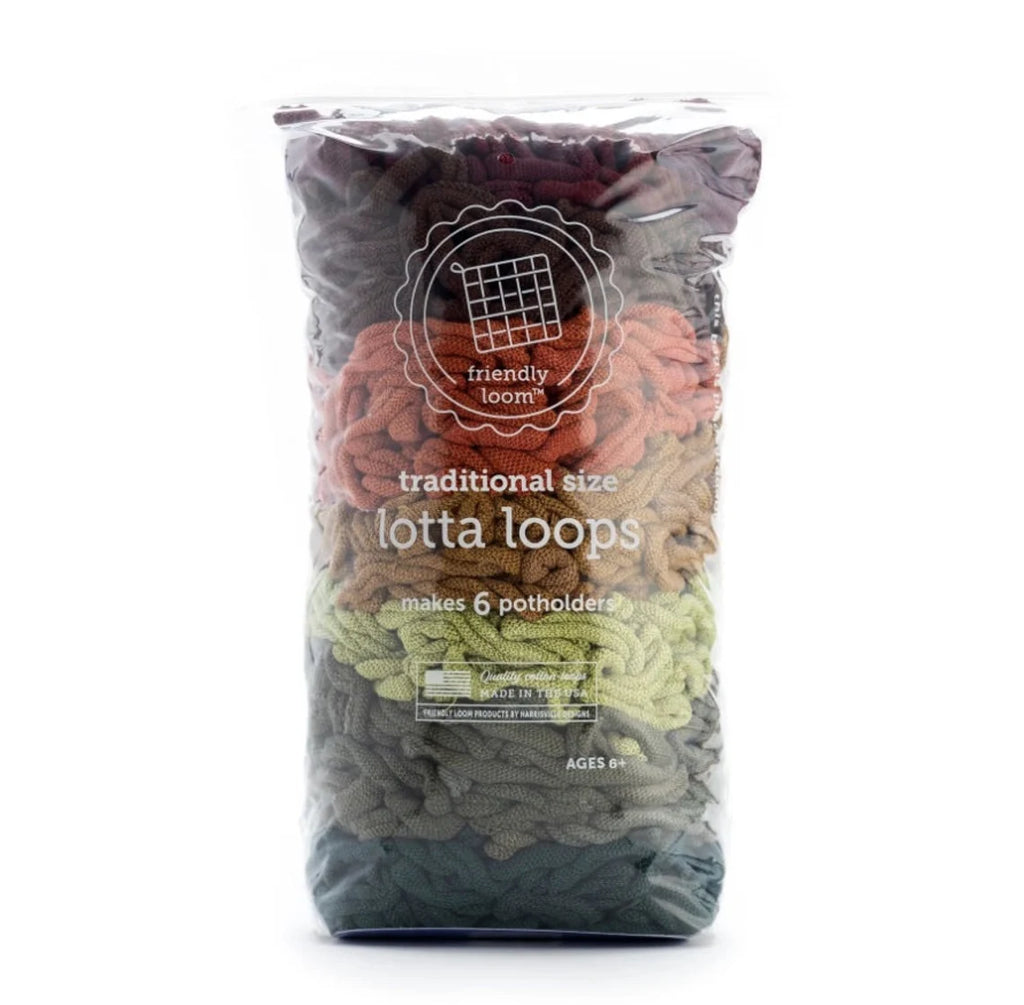 Harrisville
Lotta Loops Traditional Earthtones
Lotta Loops by Friendly Loom™ (Traditional Size)

These bags of assorted colored loops are custom sized to fit your 7" x 7" potholder looms. Finished potholder size of 6" by 6".

Enough loops for 6 potholders in each bag.

Made by Friendly Loom™. Made with a 100% Cotton yarn and a fine Lycra filament to give elasticity. Bulk price, great savings.
Earthtones: Pine, Willow, Leaf, Ochre, Spice, Burgundy, Chocolate.
---
More from this collection