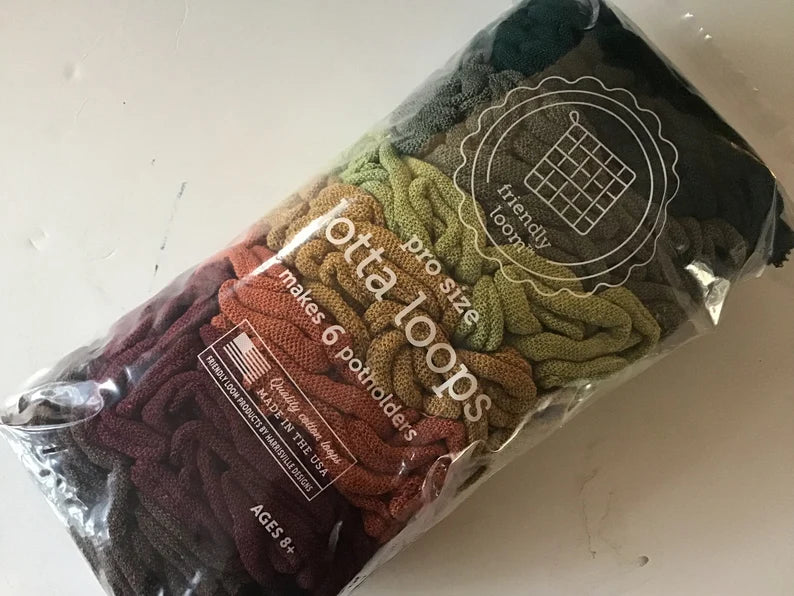 Harrisville
Pro Lotta Loops Earthtones
These Pro Sized Lotta Loops by Friendly Loom™ have assorted colored loops that are custom sized to fit your 10.25″ X 10.25″ Pro Loom.

(Finished size 8.25″ X 8.25″). Makes 6 potholder per bag.

Made by Friendly Loom™ with a 100% Cotton yarn and a fine Lycra filament to give elasticity. Bulk price, great savings.

Enough loops to do 6 potholders
Loops fit the Harrisville design 10 inch potholder Pro loom
All cotton loops
Made in New Hampshire
Earthtones: Pine, Willow, Leaf, Ochre, Spice, Burgundy, Chocolate.