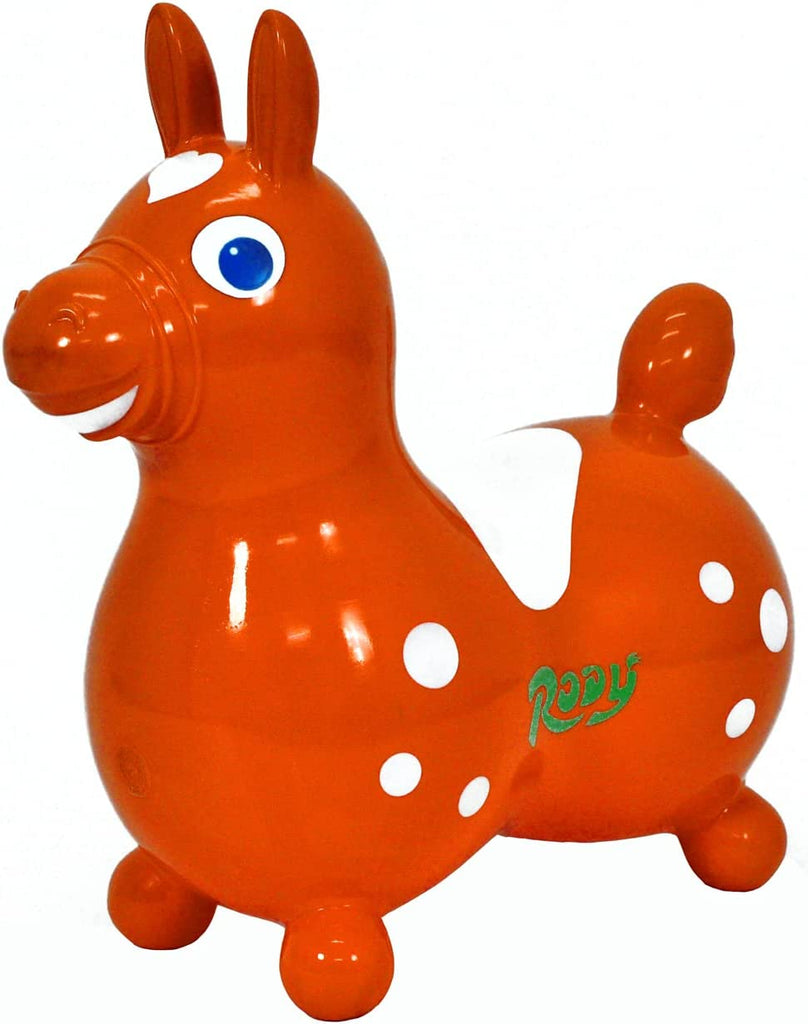 Kettler
Rody Horse Orange W/Pump
Inflatable Bouncy Horse - Rody provides all day playtime fun while building muscle and improving motor skills. Combined with its smiling expression, this lovable character is an immediate appeal to children.

Unique Design and Safe Riding - The rounded seat shape ensures ultimate bounce and safety. Its unique design allows a naturally balanced and comfortable seat for the rider.

Promotes Coordination - Help your child develop balance skills. Bouncing strengthens leg muscles and improves arm function as the child holds onto Rody's ears. Core strength builds as the rider moves to balance.

Durable Material - Made from strong, latex-free and phthalate-free vinyl, its elasticity provides the best riding experience. Rody measures 12" high at the saddle, with a recommended weight of 45 kg (100 pounds).

Easy to Inflate - Rody ships uninflated to adjust the level of inflation according to size and age of the child. Each package includes 1 valve and 1 plug.

Rody is suitable for children ages 3-5.
---
More from this collection