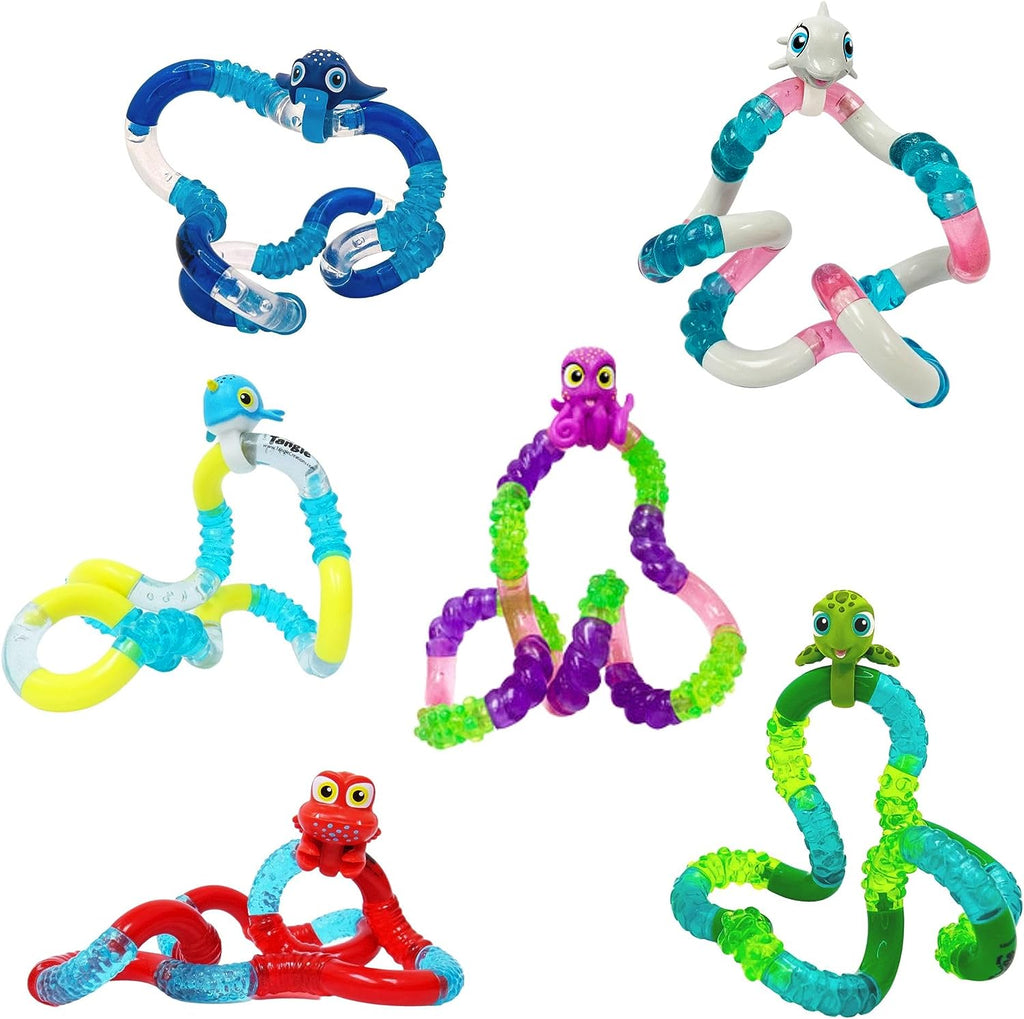 Tangle
Tangle Jr.Pets Aquatic
Genuine TANGLE TOY: Our tangle fidget toys are made up of toxin free, tasteless, edge without burrs and not harms your children. Our Toys are real officially licensed tangles and are not fake lower quality tangles. Tangled toys are meant to be taken apart, put back together, and used over and over, so tangled fidget toy been made to the highest standards so you can get used after use out of them

► EXERCISE BRAIN: The therapy fidget toys are specially designed to exercise your mind working. Tangle toy fidget enables kid's imagination, creativity, learning ability and thinking ability to be fully exercised. Studies show that movement is critical for cognitive growth because therapy toys allow the person to utilize both sides of the brain simultaneously. Tangle fidget toy allows kids to activate both hemispheres while learning and working for increased brain activity.

► LIGHTLY TO CARRY: A brand new style of fidget tangle pets: Aquatic Pets featuring a Turtle, Narwhal, Crab, Stingray, Octopus, and Dolphin. These cuties tangle fidgets are sure to delight Tangle fans everywhere! Our tangels fidget toy is light-weight; and tangle fidget toy does not occupy too much space in your bag or pocket, you can fold it, you can play with tangle toy in a car, plane, restaurant, camping, school, office anywhere.
---
More from this collection